Web design in Valencia for SMEs, Entrepreneurs and Startups
We create web designs that help our clients achieve their goals.
Request a Budget
Success stories
Experts in Web Pages and Web Positioning

Web Design and Online Stores
We generate and enhance your online presence. Professionals in the creation of corporate web pages, online stores and custom developments. You will have your self-managed online project with which you can convert effectively. We work with the latest versions of CMS like Drupal, Prestashop y WordPress.
Web developments adapted to your needs
In our Web Design Studio in Valencia, we transmit the values ​​of your company and comply with the functionalities adapting to your needs. We will advise you to carry out your project in the best possible way without incurring unnecessary extra costs.
Domains and Hosting
We manage domain transfers and registrations, as well as we also host all our projects in the main internet service providers.
Corporate Mail
We manage the corporate mail of the company, You can have email accounts for your employees of the type nombre@dominio.With, easily.
SEO and SEM Web Positioning
We work month by month on natural SEO search engine optimization, adjusting headings, descriptions, goals and other values ​​in order to improve the performance of the page and its speed.
You will climb positions and increase your visibility.
We manage Google Ads campaigns, the safe way to optimize investment and effectively measure return on investment.
Content marketing
You can delegate to us the content marketing of your company, with the certainty that we will establish an effective recruitment strategy, adapted to your sector.
Facebook Ads
We manage advertising campaigns on social networks so that you have the security of optimizing your investment.
Follow, reports and opportunities
In our web design studio in Valencia, We can track your growth on the internet and advise you to attack new keywords and business opportunities. We want to be your online partner to help you convert.
Work method of the Web Design Studio in Valencia
Analysis
We will analyze the needs of your web project to find the type of development that best suits your budget.
Design
We will prepare a preliminary sketch and after your approval you will be able to see in a test environment how your Web design.
Review
We carry out a review process of each of the sections until they are closed with your approval.
Publication
We will index your project online in Google and we will follow up. You will have access to statistics and impressions in search results.
Online store, Personal Blog, Corporate web, Custom Platform
We turn Ideas into Incredible Projects
Solutions and web developments designed for SMEs, Startups, Entrepreneurs, Brands and Influencers that begin to develop their activity on the Internet.
With our services you will be able to have the push your project needs with very competitive prices.
Success stories of Web Design in Valencia
Our projects are the best cover letter
Web Design and Online Marketing Blog
Guides, keys and tips for growth on the internet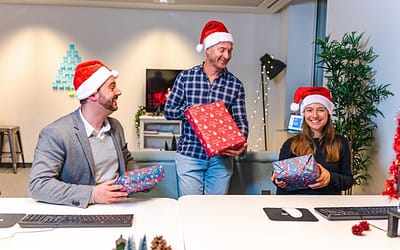 Companies have a number of objectives to meet, for example, improve your brand image, Get more customers, Loyalty to existing ones, Increase your sales, etc. To achieve these goals, It is necessary to develop a strategy of...
read more