Web positioning in Valencia
We make you climb positions in Google so that you increase the visibility of your business
REQUEST MY QUOTE
you will improve the way customers find you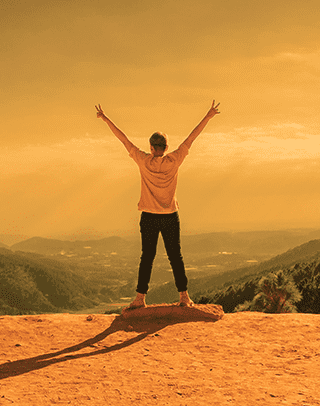 SEO web positioning and internet growth
Have good SEO, at present it is almost essential due to the fact that if you do not appear in relevant Google positions, it's as if you don't exist on the internet.
Have a website or online store on your own, is often insufficient. In our web positioning study in Valencia we help you stand out in the results.
In the projects of SEO web positioning we always start from a report of initial analysis, and a growth strategy based on a series of keywords that visitors can find you with.
We work internal elements such as headers, descriptions, meta tags, page and resource optimization, responsive version and other external factors such as content generation or link building, to improve visibility into selected search queries.
SEO On-Page
Through the SEO on-page the source code and content of the website is optimized to meet the standards set by Google.
For this we always rely on a comprehensive study of keywords and the competition in the sector.
The role of keywords The keywords is to make your site impress in the results based on the search queries for which they are targeted.
SEO Off-Page
The search engine positioning strategy is complemented by the SEO off-page, which consists of a series of actions external to the website.
We try in the most natural way possible, generate a reputation on industry web pages, as well as create links with a high Domain Authority and Page Authority.
Additional characteristics to web positioning
POSITIONING OF ONLINE STORES
If you Online store fails to appear in relevant positions on Google, You are in the ideal place.
We will prepare a SEO report on the competition and we will trace a route to make a place for you in the sector.
POSITIONING FOR CORPORATE PAGES
Get clients to find you in the prominent positions of search engines with our strategy.
We will work on your page to meet seo standards and provide you with an online presence to stand out.
reports and evolution
We rely on measurable results over time. Through position tracking tools we will provide you with a monthly evolution of the website.
You will see for yourself the improvement of accessibility to your results in Google.
follow-up and opportunities
We will track certain keywords, and we will adjust the website by investment hours so that we attack search opportunities.
For this we will generate content and expand sections, always under your approval.
Success stories of SEO web positioning
seo.tuwebstartup.com
The free SEO analysis tool the TuWebStartup, is a clear example of a success story.
We create and position the project onpage analysis Y Google position ranking which today has more than 1.000.000 seo analysis performed, dozens of users and seo agencies they use it daily.
First pages of results on Google with "online seo tool" Y "free seo analysis". One of the most difficult sectors to scale.
metro.tienda
The project is in the first positions for keywords like "Tienda Steampunk" The "Ropa Steampunk" being a leader in search queries in a sector as competitive as online clothing sales.
On-page SEO was worked on both the header structures, descriptions and structured data, like Off-page SEO, spreading the site in communities and generating quality link building.
Ready to launch your online project?
Consult us without obligation